AONC Readers in the AONC Book
Greetings from the Atlanta airport, where I'm preparing this post before heading home after a 13-stop leg of the Unconventional Book Tour.
In writing the AONC book, I wanted to highlight the stories of other people who have forged their own unconventional lives. Everyone mentioned below was included in the book, already in its fourth printing in North America and soon going out to bookstores elsewhere in the world.
***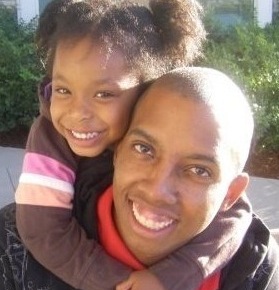 DWIGHT. I met Dwight in Bangkok through Cody McKibbon, another of our tribe. Originally from Atlanta, Dwight moved to Bangkok to teach English. He stayed on for several years and is now nearly fluent in the language. Dwight has a quick mention in Chapter 10, but I'm going to do a longer profile with him on the site soon. [Web Site / @insearchofsanuk]
***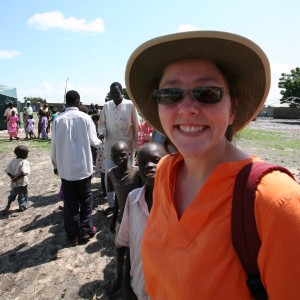 SUSAN. I met Susan in New York at Seth Godin's Alternative MBA class, where she was in the midst of a career change. Susan was highly qualified, but in a tight job market, at least one-hundred candidates would be competing for the same job. What to do? Susan turned the process on its head and decided to "hire a boss" instead of asking to be hired as an employee. Brilliant! Read more in Chapter 5. [Web Site / @susanvlewis]
***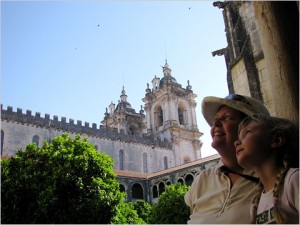 JEANNE + co. People write me all the time and say, "But how can I travel if I have kids?" Jeanne and her family, who have been living abroad on a relatively low income since 2006, is case study #1. They're mentioned in Chapter 2 and again in Chapter 8. [Web Site / @soultravelers3]
***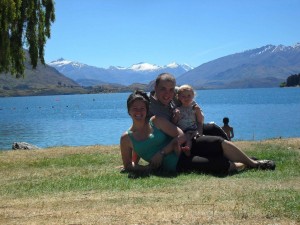 ADAM + COURTNEY. Adam and Courtney are the lead story to Chapter 8 on personal finance. Adam took the online world by storm late last year when his young family packed up and moved to New Zealand. I met up with Adam again when he decided to join me as a roadie for four book tour stops last month. Another good friend, J.D. Roth, is also in this chapter… but most of you already know J.D. well. [Web Site / @manvsdebt]
***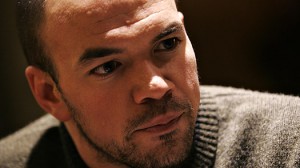 TIM. I first heard about Tim from a journalist friend. Tim stood up to the oil companies by bidding on a $1.7M contract… with money he didn't have. Appropriately, Tim kicks off Chapter 4 on "How to Fight Authority and Win." [Web Site / @dechristopher]
***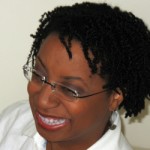 CRYSTAL. I love Crystal's approach to voicemail. When you call her, you get a message that basically says, "I hate using the phone, so if you need to reach me, I'm always online." Crystal's voicemail strategy is included in Chapter 10, and she was my co-host for our fun D.C. stop a few weeks ago. [Web Site / @bigbrightbulb]
***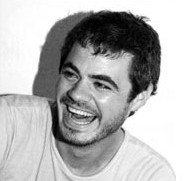 SCOTT. I met Scott Harrison on his first day in Africa back in 2004. We drove around in Land Rovers and ate at Lebanese restaurants. He took half of the photos of me in Africa that you see on the blog. Then when he left, he said he was going back to NYC to start a water charity. "That's nice," I said, thinking of the 50+ water charities that were in Monrovia, Liberia alone. One million people later, and I began to see why everyone should listen to him. Scott's story is in Chapter 7, and the Charity:Water partnership is explained more over here. [Web Site / @scottharrison]
***

SEAN. I met Sean Ogle almost two years ago in Portland. At the time, he was clean-cut and wearing a tie—definitely out of place in the Southeast neighborhood where I live and work. Now he's semi-retired at age 24, and wears whatever he wants… which is not usually a tie. You can read Sean's story in Chapter 3. [Web Site / @seanogle]
***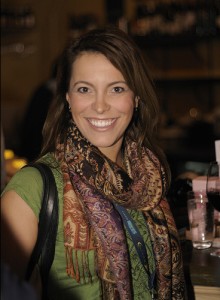 SLOANE. I liked Sloane's story of moving to the Philippines to volunteer for Kiva, and her audacity at creating multiple charities starting at a young age. She is also in Chapter 3, where we look at how to engage with our fears instead of pretending to be fearless.
Sloane and I share a philosophy on fear: don't ignore it, but don't let it make your decisions for you. [Web Site / @sloane]
***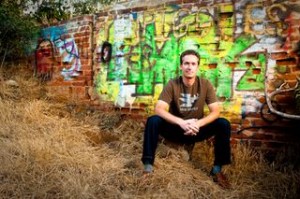 DAVE. I don't know Dave personally, but he is one of the original "100 things" guys, where he determined to live with only 100 personal items. Dave isn't on a crusade to get people to change their behavior—he calls it his own little mission against consumerism. After reading his story, I began a more active uncluttering strategy of my own. [Web Site / @guynameddave]
***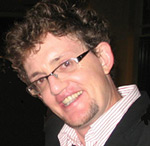 MICHAEL. Among other things, Michael Bungay Stanier wrote the fantastic book Do More Great Work. He sent me five copies, which I've since given away and ordered more. [Web Site / @boxofcrayons]
***
AONC has grown immensely since I started writing about my crazy trips back in 2008. Much more is on the way, and whatever turns out to be good will undoubtedly be the result of the amazing community. One problem I had is that I wrote the book more than a year ago, and since then I've been meeting a lot more amazing people that I wish I had put in the manuscript. I guess I'll just have to write another book! (I'll actually start working on that in January—stay tuned for details.)
We also have the Postcards project that now includes notes from 20+ countries, and the upcoming World Domination Summit that will bring 440 of us together in Portland.
Oh, and if you've been living under a rock and haven't heard about the actual book, here's the Amazon link and here's the independent bookstore link. Translated versions are forthcoming in China, Korea, Bulgaria, and Poland—and we're not stopping there, of course.
You can also join me on tour as I roam throughout the U.S. for 30 more stops, then 10 stops in Canada after the holidays. I'm having a lot of fun, and I'm so glad that all of you are a part of it.
Question: Who has influenced you in your own unconventional journey?
###
Main Image: Elizabeth