2013 Annual Review: Looking Back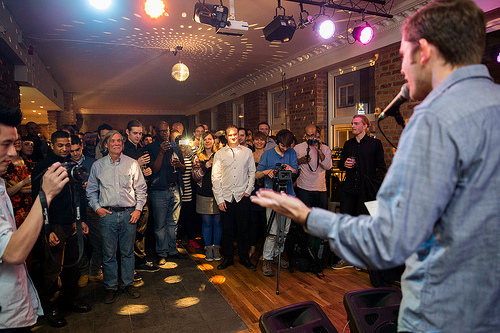 Hi, everyone—the 2013 Annual Review continues! All posts will be open for comments from readers.
In this post: looking back at the highs and lows of the year.
***
As explained in this year's introduction and invitation, when the review begins I first look back at what happened over the past twelve months, making two lists of what went well and what didn't.
Perhaps it's a sign of 2013 that when I started writing down the list of things that went well, I completely forgot about achieving the goal of visiting every country until the fifth or sixth line. Whoa! That was only the goal I'd been working on for more than ten years.
Yeah, it's been a crazy year, with no shortage of highs and lows. The best way to sum it up is that the year was simultaneously amazing and challenging. I experienced more anxiety and sadness than usual. Yet there were also a lot of good things that happened too.
These lists are as best as I was able to categorize them. First up, what went well.
What Went Well in 2013 (abridged!)
Completed the journey to every country in the world! (Whoa again! Mission accomplished. And I decided to move this up to accomplishment #1 of the year.)
Visited about 15 other countries—fewer than usual, but not bad overall. I also began a new phase of travel, visiting places just to explore and work. (I'll do a full travel roundup in one of the next posts.)
Almost finished writing my third book, this one about quests. (I'm excited about the book and will be planning a big tour for 2014, but see the next section… writing it was more of a challenge than usual.)
Hosted the third annual WDS, this time with nearly 3,000 people! (Even better than hosting the event was the fact that the team greatly stepped up this year. We had nearly 100 volunteers and I didn't even know all of them. I was beyond thrilled with the experience of working with a few key people who took ownership of making it happen.)
As part of WDS, set a world record on the Willamette river! (Thanks to Tyler for his leadership on this accomplishment.)
Completed the initial planning and early launch of Pioneer Nation, a new event to complement WDS.
Without a great deal of effort on my part, the business grew this year. (And finally, in the second half of the year, I began the process of creating more structure and delegating responsibility.)
My health and wellness (at least physically) has continued to be mostly good. I realized recently that I usually take my health for granted, so I've tried to be more conscious of it.
What Did Not Go Well in 2013 (abridged!)
This was also a long list! I'll try to be as honest as possible.
I write and talk a lot about giving but I don't think I actually gave very much this year, either financially or otherwise. (I'm trying to address some of this disappointment in the final few weeks of the year.)
As mentioned, I wrote a new book and it's going to be good. But it was also hard to write—much harder than my previous two. The process was unfocused and I had to be rescued by my editor, who sent me twenty-two pages of single-spaced editorial feedback, along with 300 pages of detailed line edits. Yikes! (Thankfully, all's well that ends well… we're now back on track.)
Generally speaking, things took a lot longer than I expected. I was slow to launch Adventure Capital, a new business course. Along with the book being a struggle, it was a year with a lot of ups and downs.
I felt confused, anxious, and sad at different times throughout the year. The roots of these feelings have been hard to pin down.
I didn't always have the sense of building or working toward something. I felt like I was sometimes just building unrelated projects.
At other times I felt as though I was doing things merely to do them, not because they fit into a grand plan or long-term pursuit. I'm all about the long-term pursuit! But it sometimes seemed elusive this year.
I don't believe I was always a good family member or friend.
***
Speaking of things I'm not good at, I'm not good at relaxing. ("Relaxing stresses me out," I sometimes say.) By nature I always want to be in a state of forward motion, working toward the next big thing. When I experience a setback or letdown, I feel sad but I also try to incorporate it into the greater perspective of what really matters.
I feel like I need a rebalancing of sorts—not more life-work balance, because that's not something I've ever desired. I love what I do and feel fortunate to have found work that is both meaningful and rewarding. But perhaps I need an overall evaluation of priorities, a better gratitude practice, or something else.
I'll be thinking about this more during the rest of the review. But still, what a year! I'm grateful for new opportunities, meaningful work that's picking up, a new book next year, and much more.
What about you? What went well and what didn't in 2013?

Feel free to share your own lessons or comments with other readers.
***
2013 Annual Review: Introduction & Invitation

*We'll be publishing a roundup post of reader blogs before the end of the year. Link to any of the 2013 Annual Review posts, and we'll share a selection at the end.
###
Image: Henrik